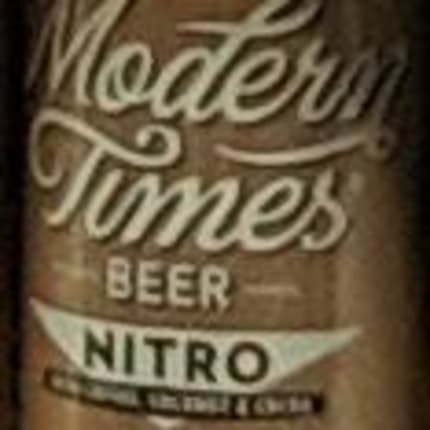 Nitro Black House With Coffee, Coconut, & Cocoa
Modern Times Beer
---

Find and rate beers like this on the Tavour app!
---
A Note on This Beer
Brewed with super fancy coffee by the java masters at Modern Times, Nitro Black House Oatmeal Stout will make every cup of joe seem like bland bean water for the rest of your days. Starbucks ain't got nothin' on this cocoa-dusted macchiato Stout topped with a frothy coconut creme foam.
And boy, is this Stout a billion times better than the 'Bucks: Modern Times is one of the only breweries in the world to roast their own coffee, so they're extremely persnickety about their beans.
The brewers use 2 ultra high-quality varietals in Nitro Black House: black currant-like Ethiopia Hambela and sweet chocolatey Sumatra Mandheling. This infusion creates a superior coffee experience that propels it into the Top 100 in the World of its Style on BA!
One taste of its luxurious flavors and it's easy to see why Nitro Black House is so revered. It's replete with milk chocolate-covered espresso bean flavors with virtually no bitter roasts, bolstered by additions of cocoa nibs and coconut.
To make it even more silky-smooth, nitro gives the body an airy, creamy lightness. Plus, aggressively pouring it into your glass to create that beautiful cascading, foamy head is a magic trick in its own right.
Modern Times recommends drinking Nitro Black House while sporting your "sauciest smoking jacket," but it's just as delicious paired with Saturday morning breakfast in your PJs. Whether you're on the hunt for a perky brew to kickstart your weekend or a sinfully tasty nightcap, this creamy treat will make you ditch your 'Bucks ritual once and for all.
Rated 4.01 on BeerAdvocate; 4.0 on Untappd
Packaged On January 3rd, 2019
---
Reviews
3.92
5.0
Outstanding. Top 5 oatmeal stout for me. Tons of pleasant coffee notes.
5.0
Every flavor in the description is noticeable!!
---